admin

MADAME ALEXANDER ALEX & FRIENDS

Madame Alexander Alex Collection
Коллекция Алекс и другие куклы 16 дюймов

Хотя компанию Madame Alexander большинство коллекционеров вот уже 86 лет знает как создателей прелестных кукол-детей Wendy (это куклы ростом около 20 см - 8", то есть 8 дюймов), именно эта компания возродила взрослую fashion-куклу в XX веке.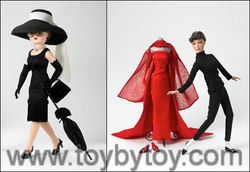 Куклы из винила отличного качества, и ткани дорогие хорошие. Глаза, брови и губы прорисованы вручную, ресницы у кукол - натуральные и очень длинные, волосы прошитые из сарана.
Таких кукол можно найти в продаже и в России. Это очень дорогая линейка - для коллекционеров.

Мужских персонажей в линейке нет, только изящные леди. Одежда у Alex как правило очень вычурная и сложная, с большим количеством деталей, куклы одеты дорого и элегантно.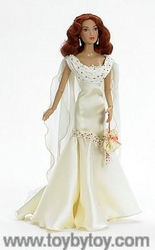 Куклы Alex до 2003 года выпуска были не шарнирными, имели классические 5 точек артикуляции. А дальше появились куклы аж с 18 точками артикуляции. Они очень подвижны, принимают любые позы, а потому очень привлекательны для фотографов.

Ежегодное дополнение коллекций, внимание к деталям, безукоризненное качество ручной работы делают кукол объектом страстной охоты коллекционеров всего мира.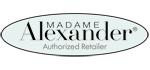 Кукла Alex Fairchild Ford - так её называют в России, а выпускается она под названием Cissy. Точнее так: Alex - это 16-дюймовые куклы, Cissy – 21-дюймовые (есть и джентльмены), Cissette - 10 дюймовые.
Their newest collection combines classic and contemporary characters with quality matrials to create dolls that reflect the ultimate in beauty and design excellence.
The Madame Alexander dolls are manufactured with great care and attention to detail. Once the heads and bodies are produced from molds, faces are individually painted using stencils, spray bottles, and tiny stylists' brushes. Long strands of hair create the ultimate hairstyles. Even the dolls' tiny fingernails are not forgotten; each is hand painted with amazing detail. A team of seamstresses creates each exquisite wardrobe, and shoes are crafted by hand. Each of the Madame Alexander dolls truly reflects the artistry of a dream maker of extraordinary proportions.

Есть коллекции кукол Alex - Alex Fashion Dolls и Alex Signature Collection. Стоят эти куклы около 150 долларов - зарубежные цены, у нас может быть дороже. Некоторых кукол можно поискать на распродажах, тогда цена может начинаться от 100-110 долларов за куклу.

фото кукол Madame Alexander Alex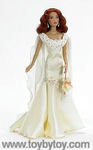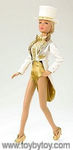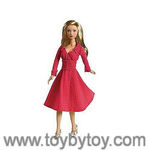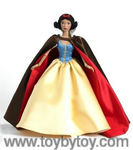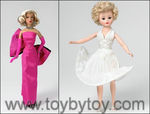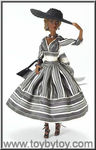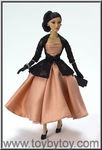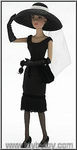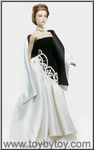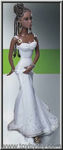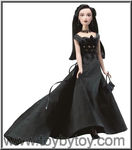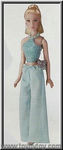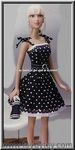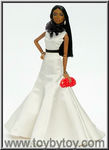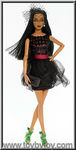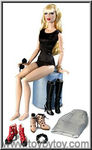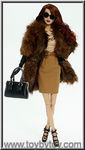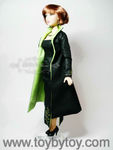 Вот она,моя только прибывшая мадам Александер!!:)) Приехала ко мне нюд,я ей связала и сшила несколько платьиц!!:))

До чего лицо красивое... чудо!
Ну очень "натуралистичная" кукла, совсем недетская.
Платья хороши!